IPURI I1
INSTALLATION TYPE AIR PURIFIER
Premium Installation Type Air Purifier for Car with original, patented technology, and ergonomic design.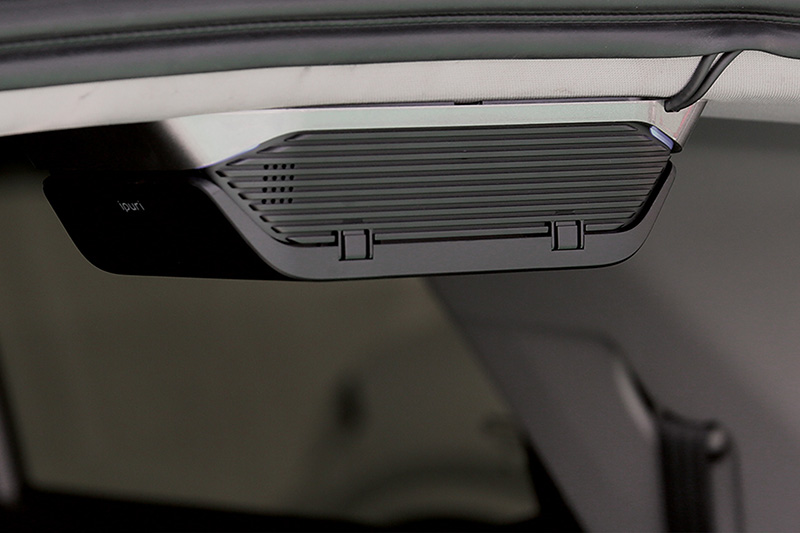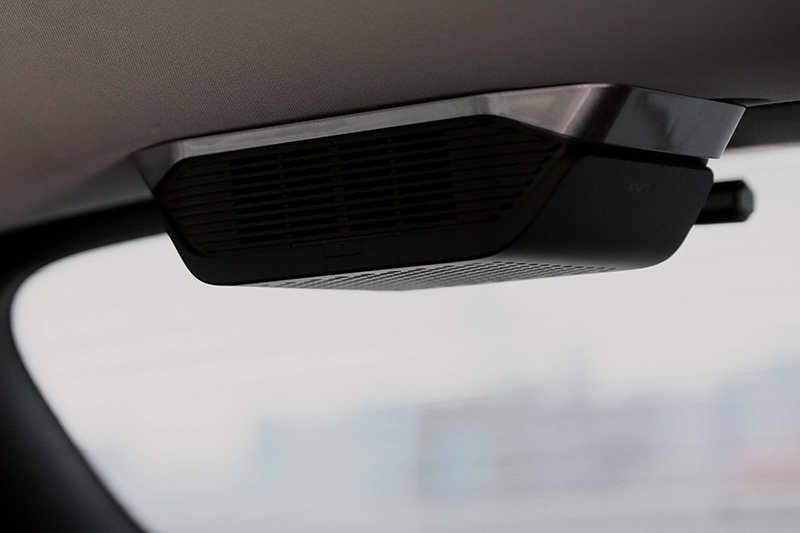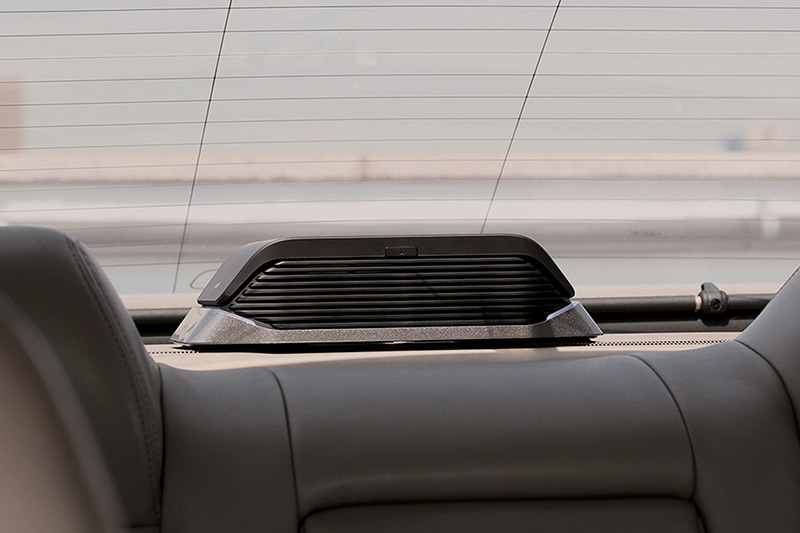 OVERVIEW
This product can be installed in cooperation with installers to prevent secondary accidents in the event of a car accident and to efficiently use the space inside the car. The product design is luxurious, so it is a good and suitable for luxury vehicles.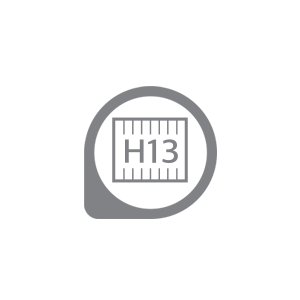 H13 HEPA FILTER
Eliminate Ultra Fine-Dust (PM2.5) 99.97%.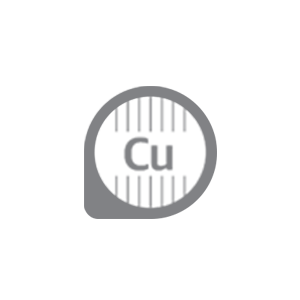 N29 COPPER STERILIZATION FILTER
Eliminate Germ, Bacteria and Virus.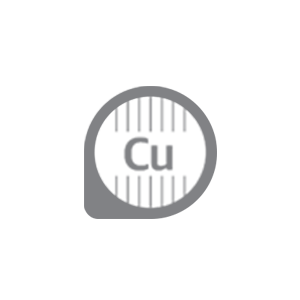 INSTALLATION TYPE
Tidy design, made to hide the wire and be tightly fixed.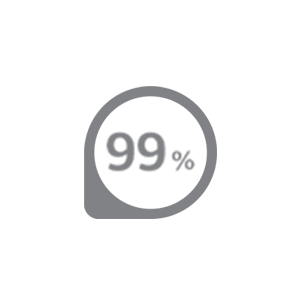 CADR 23.4 m³/h
Complete purification in 5 mins.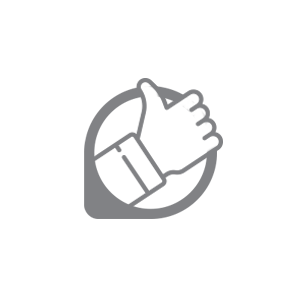 QUALIFIED PERFORMANCE
Supplied to Renaults Samsung Motors as Original equipment.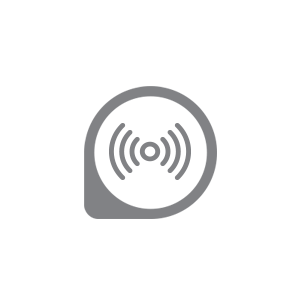 FINE DUST SENSOR
Fine dust sensor and LED ambient light of Sharp let you know the quality of the air in real time.
HEPA FILTER
HIGH EFFICIENCY QUAD
The filters applied to the ipuri have achieved a total of four stages of dust removal as well as a perfect technology that is harmless to the human body and catches the smell.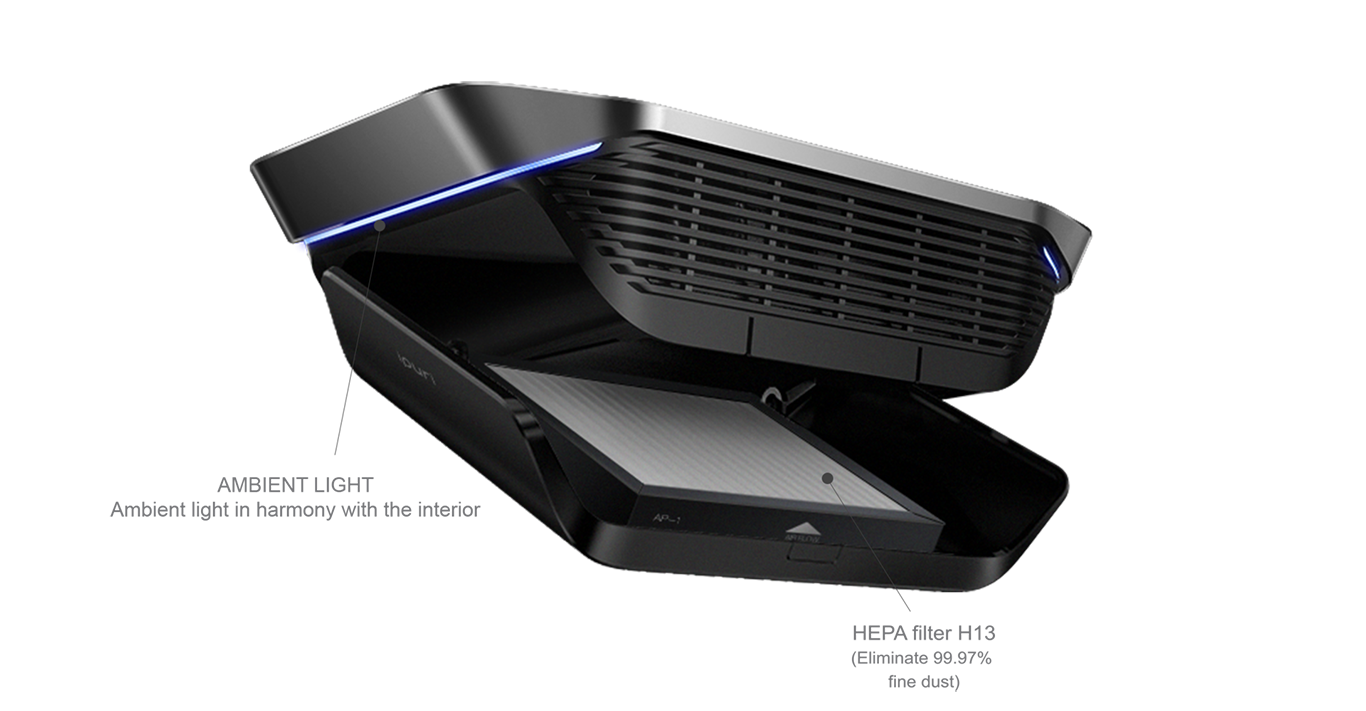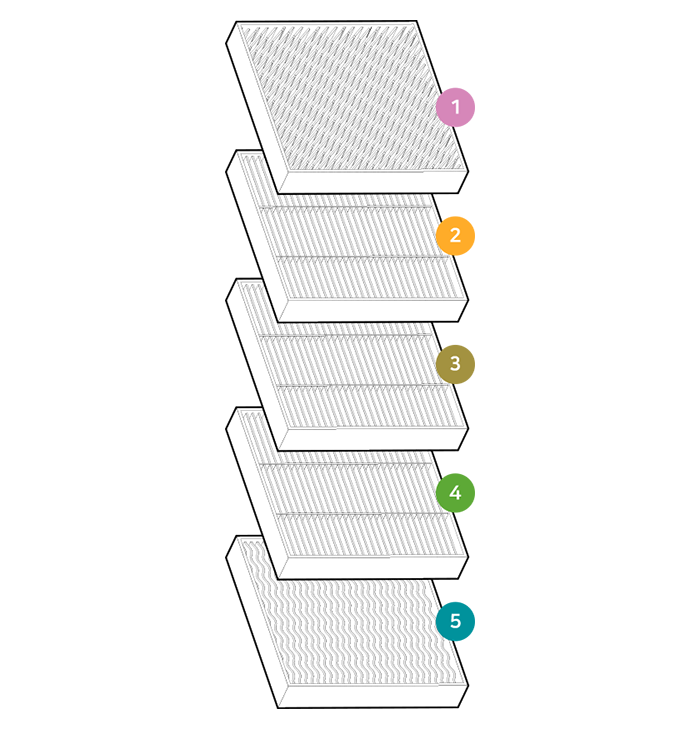 1. PRE-FILTER
10μm size Dust removal, Microbial and Bacterial and Fungal growth inhibited.
2. YELLOW DUST FILTER
0.5 μm size Dust Removal, respiratory protection from Yellow-Dust.
3. STERILIZATION(N29)-FILTER
Antibacterial and Sterilization, 99% elimination of Pathogens.
4. HEPA(H13)-Filter
0.3μm size particulate Dust collection and Air purification.
5. CARBON FILTER
Eliminate the odor of living and deodorize, eliminate new home/new car syndrome triggers.
GHOST FAN CONTROL SYSTEM
NO WORRY FINE DUST & NO WORRY NOISE
Even when the air inside the vehicle is poor the air can be circulated quickly with a strong airflow so you can enjoy the drive with quiet and clean air.
SPECIFICATIONS

| | |
| --- | --- |
| TYPE | Install Type |
| COLOR | BLACK, BLUE |
| DUST SENSOR | IR LED type (Sharp) (PM2.5) |
| FAN | 120mm Blower Fan |
| AIR CONDITION INDICATION | 4 Step colors (Blue, Green, Orange, Red) |
| CADR | 23.4 ㎥/h |
| WIND SPEED | Slow → Medium → Fast (Auto Mode) |
| VOLTAGE | DC 12V |
| PRODUCT SIZE | 270 x 150 x 65mm |
| CERTIFIED | KC, EU-RoHS, FCC, E-MARK |
| FEATURE | Filter Replacement Alarm Function (Recommended Use Period : about 6 months) |
| FILTER | Five stages filter ( Pre Filter, Yellow Dust Filter, Sterilization N29 Filter, HEPA 13 Filter, Deodorant Filter ) |
| LAUNCH DATE | July 2018 |
MODELS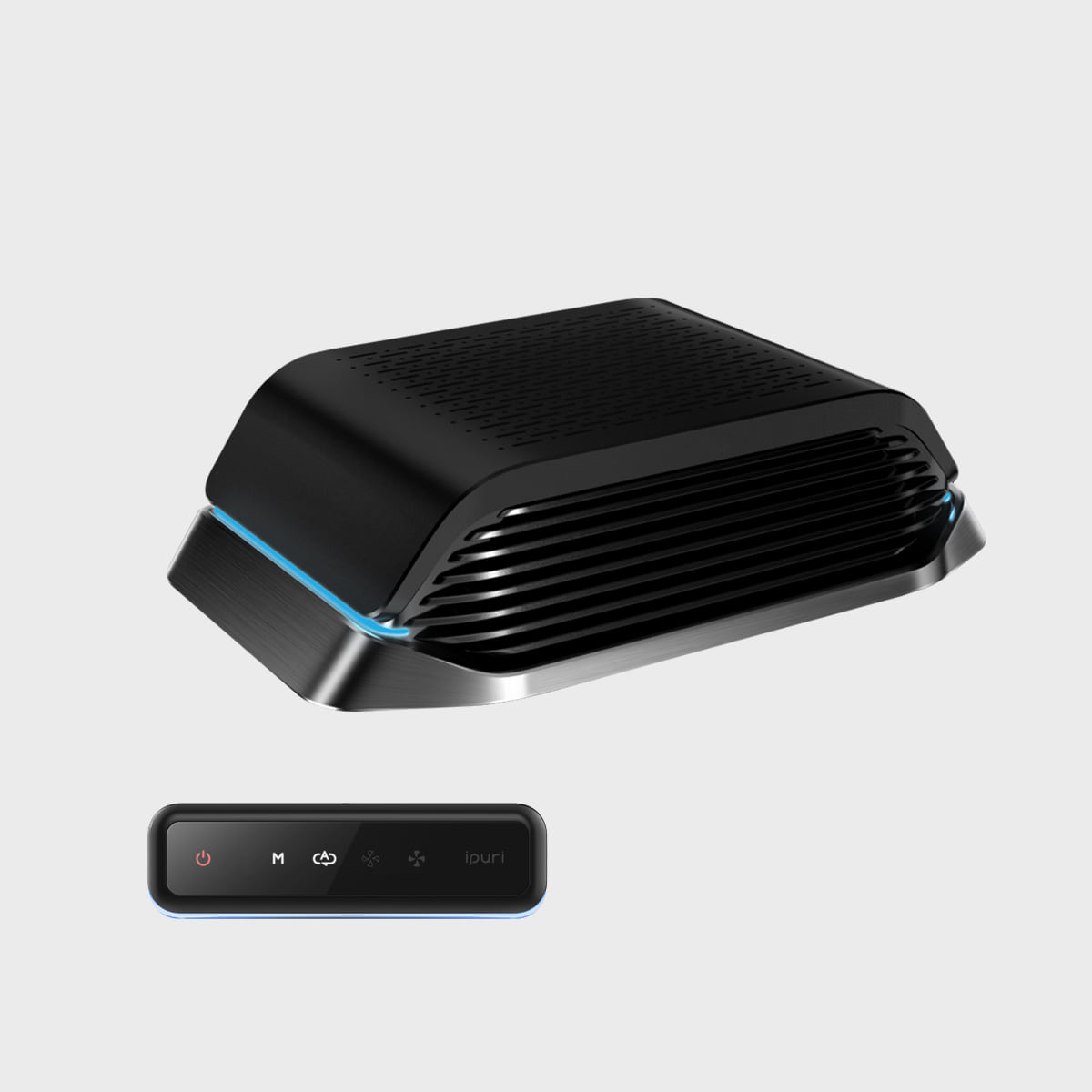 IPURI I1 BLACK
INSTALLATION TYPE AIR PURIFIER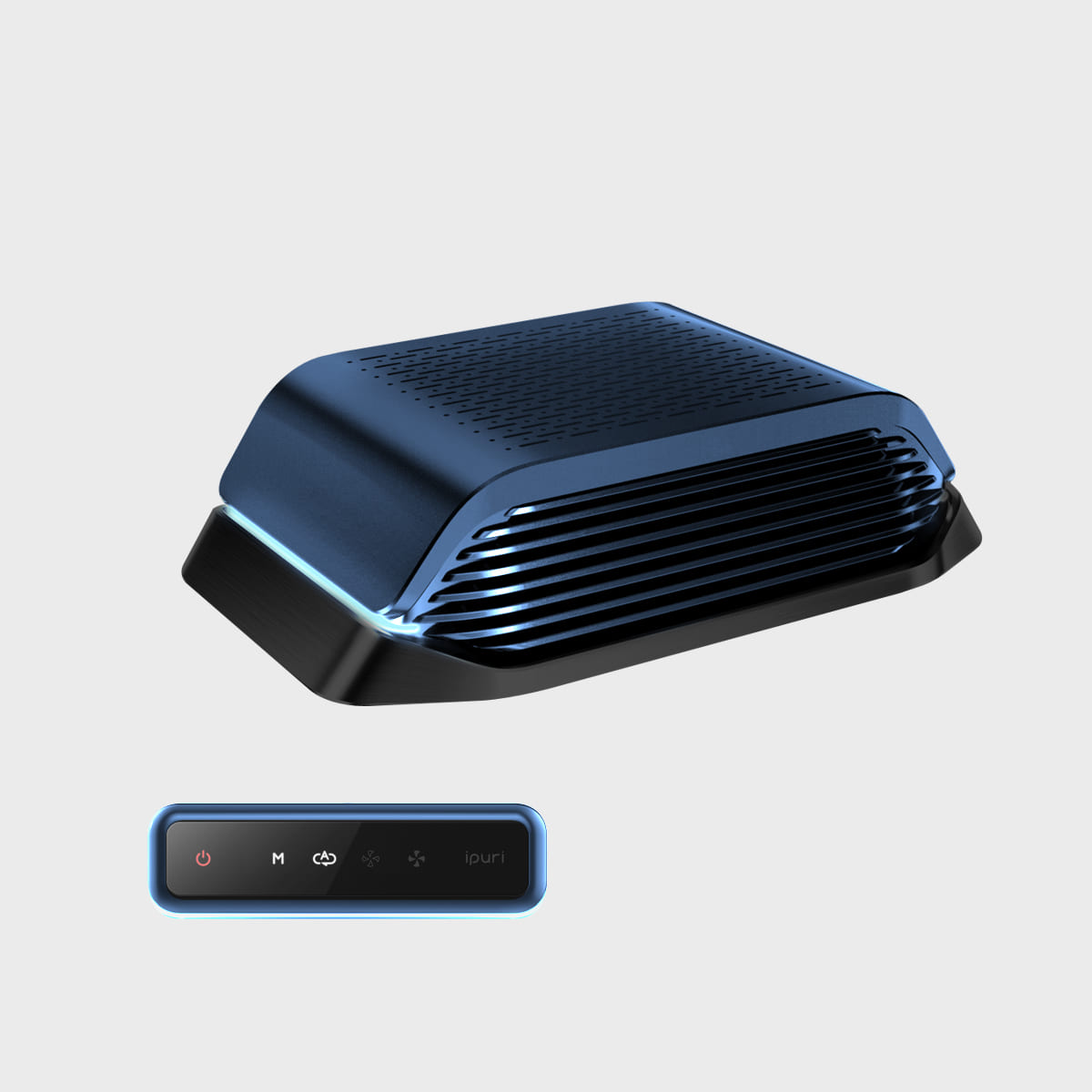 IPURI I1 BLUE
INSTALLATION TYPE AIR PURIFIER
Informasi Kontak
PT. Tiga Corak Umum
Jalan Meruya Illir Raya No. 63
Meruya, Kembangan
Jakarta Barat 11620
Mobile : +62 811 8585 568
Email : info@ipuriindonesia.com
Office Hour :

Monday - Friday ( 08.30 - 16.30 WIB ),
Saturday ( 08.30 - 14.30 WIB )
Ikuti Kami
©2020 - 2023 IPURI Indonesia. All rights reserved.